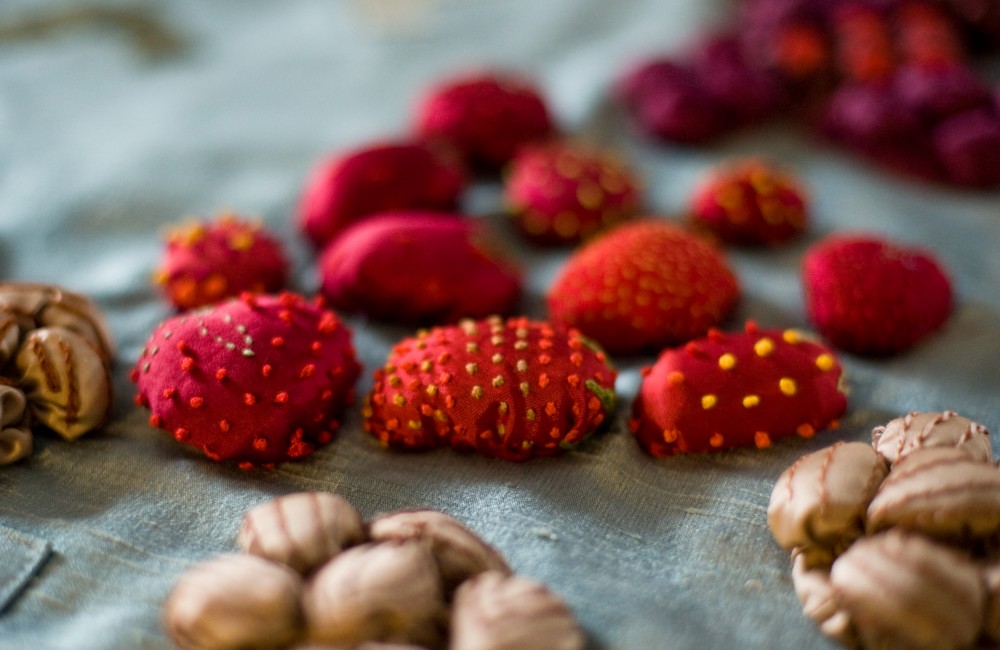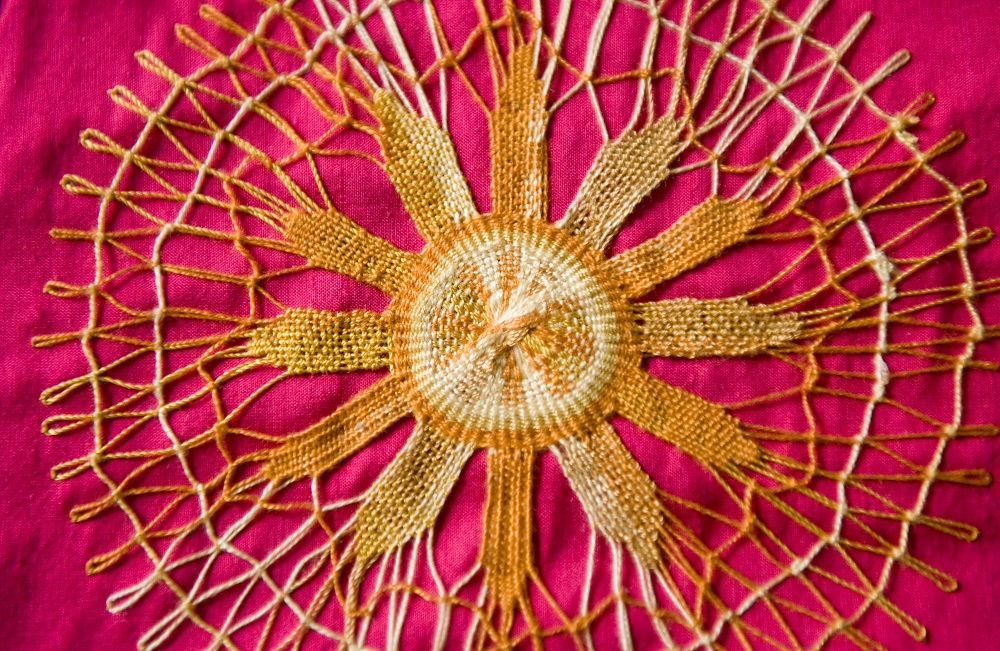 Barts and the London project with Stitches in Time. Designed and co-produced wall hanging for hospital premises, working with community groups to increase understanding of Vitamin D deficiency and diabetes. 
Detail of lace sun from Vitamin D textile. 
Detail from patchwork textile on time spent in the day for exercise, exposure to sun and Vitamin D. In collaboration with Barts and the London and Stitches in Time.   
Diabetes hexamer banner promoting healthy diet and value of exercise. Made in collaboration with Stitches in Time and Barts and the London with Community groups and learners of English.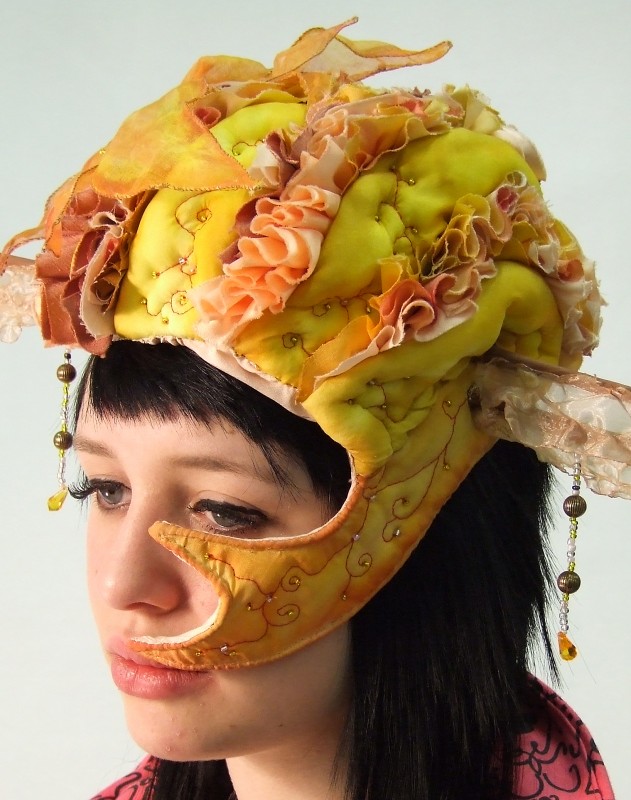 Millinery created for GCSE by student during Artists residency at Armadale Academy. 
Year 1 Fruit boxes; flowers, trees, origin and recipes created as part of a Creative partnerships project at Julian's Primary School.